Play food is pretty affordable to buy but if your kids are anything like mine the food will get smashed and break. The plastic food is not easy to wash without it filling with water. The cardboard food never last long, just like the paper labels on most plastic food. Toy food needs to be durable and washable that is why felt food is great, scroll through and make a couple or make them all. I also included some links to build a toy kitchen and market. There are so many ideas out there this is just a start so search for some more ideas or make your own. I would love to feature new tutorials!
* Tip: If you are making food that needs stiffness use plastic cutting boards or artists plastic canvas instead of cardboard, makes it washer friendly.
How To Starter Tips
Veggies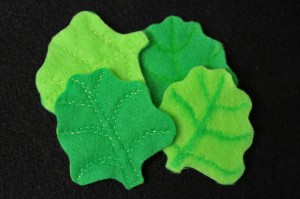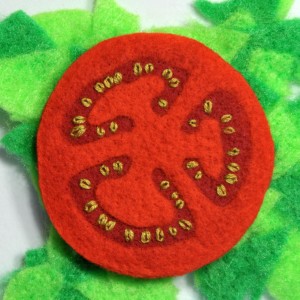 Baked Goods
Breakfast
Waffles, waffle iron,
Blueberries,
Fruit Bowl,
Strawberry Slices,
Mandarin Oranges,
Peach Slices,
Banana Slices, and
Sausages

Dinner
Pizza
Soup's On!
Joyful Randomness